A Place of Handmade Ceramics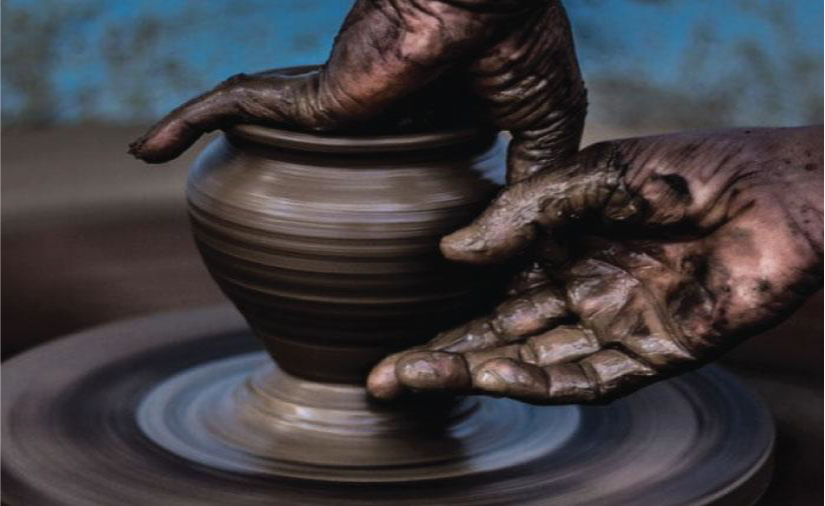 The Way We Craft Our Products
Crafting Dreams with Bare Hands

With innovation at the core, Clay Image won the hearts of millions through the aesthetic appeal and creative designs that blend the modern and traditional Bengali floral and geometric concepts transforming ordinary tableware into aesthetic masterpieces.
In contrast to on-glaze ceramic designs that are prevalent in the contemporary Bangladeshi ceramic industry, Clay Image has introduced an underglaze design and coloring technique that is unique in its field. No ceramics manufacturer in Bangladesh has used it so far. It not only brings exceptionally natural color to the pottery but also makes them durable and healthy. Healthy, because the underglaze ceramics do not leak color to foods and wear off over a long period of use. On top of that, the aesthetics of the floral and geometric blueprints of the products appeal to the tastes of people in all spheres of life.
Clay Image's hand-made ceramics are made from recycled clay and different types of glazes including colored ones. The materials used are fully non-toxic, and the entire production is completely eco-friendly.